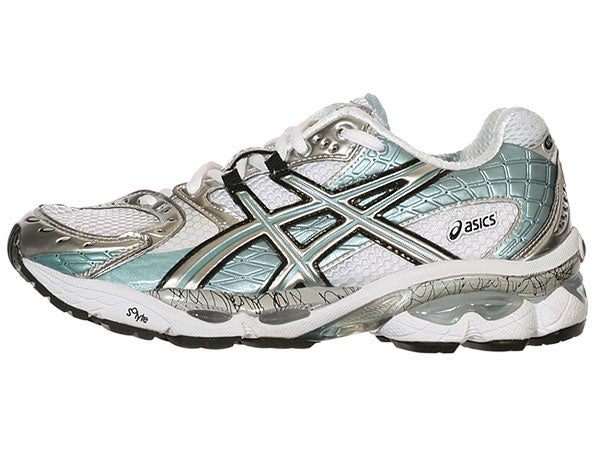 A friend of Murketing writes:
The other day I bought new running shoes, Asics. I like a certain model (Nimbus) which are super comfy, but they are designing progressively uglier, and this latest incarnation is just hideous, with these weird scribbles along the bottom. It also comes in pink and purple ('cause that's what we gals like).

I like Asics not out of true brand loyalty, but because the shoe does fit me well and is most comfortable. But this tme I nearly bought something else because these are really just plain ugly; I had a chat with the clerk who agreed and said, in fact, every customer is saying the same thing. It's like Asics has some death wish or something, to drive away customers.

It's just peculiar how in the running kicks market, some brands never look ugly, and soem seem to go out of their way to look ugly. I guess my question is how loyal are people — can you make a product so aesthetically undesirable that even the faithful will ultimately go away?
Interesting question! Setting aside whether Asics has a design death wish (although if you have opinions on that, let me know), is there a point at which a product is just ugly you'll switch to a different one even if it means sacrificing something like comfort or performance?